Welcome from the Principal
At Beacon Hill Academy, it is our aim to unlock potential and develop confident individuals, independent learners and good citizens through a rich curriculum which expands learners' intellectual and cultural horizons.
As a member of Dudley Academies Trust, we have access to a team of teachers who are experts in their subjects and to exciting technology that enables us to offer a stimulating educational environment. Over the past 12 months, we have invested a significant sum of money into brand new computers and networking, as well as the excellent Artificial Intelligence learning platform CENTURY. At the same time, the Trust has made a big investment in the fabric of the school.
We put your child at the heart of everything we do, ensuring that they are not only achieving the best results possible, but also that they have the support and guidance they need to be able to grow as individuals. With our broad pastoral care system, your child will always have someone with whom they can feel comfortable asking for help or discussing any problems they may have. We also have our own AS Base, with trained staff on hand to provide the extra support and care that our AS learners may require.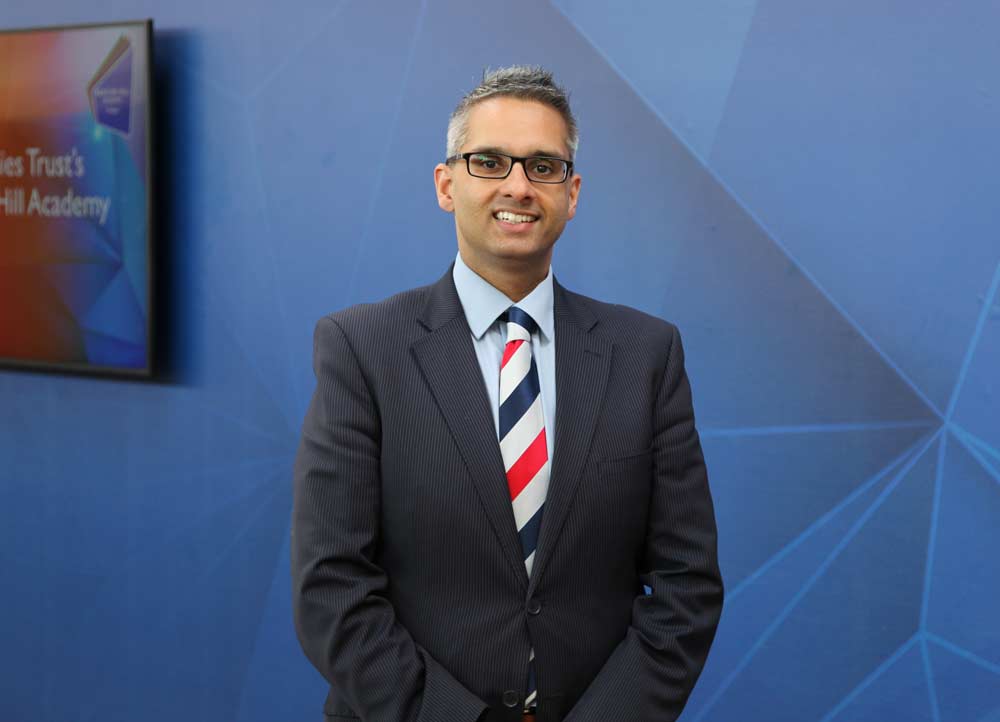 Mr S Dhami - Acting Principal
We aim to inspire all our learners to have ambitious goals and we make a point of rewarding them for their efforts. Learners are able to participate in many additional activities including engineering, art, science, dance and a variety of sports. The Academy offers a rounded education that will open young people's eyes to the opportunities available in the wider world if they study hard and give themselves something to aim for.
You are very welcome to come and see the school in full flow and I look forward to meeting you.