Careers & Progression
Dreaming Big: careers advice and making the right decisions
Dudley Academies Trust has a major careers education programme called CareerFit.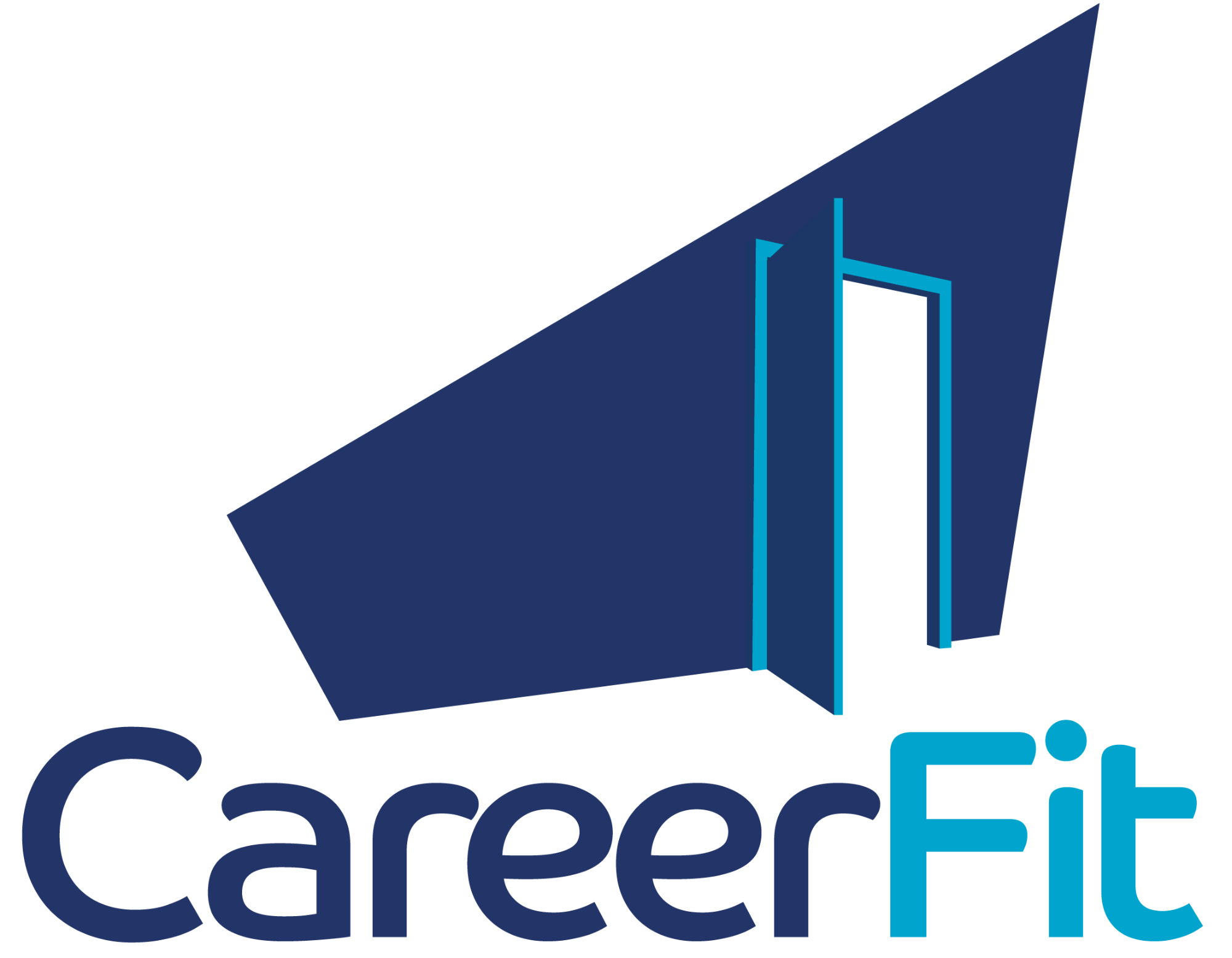 In every year, learners benefit from high quality impartial careers advice and guidance. A Trust-wide team ensures that all learners can understand the relevance of their education to their later choices and we encourage them to plan for their future. We know that if children are 'Dreaming Big' about what they want to do in life, they will work harder, achieve more and be happier.
CareerFit also includes fostering direct links with employers, taking part in Chamber and other business events, entering entrepreneurial competitions, exploring post-16 options and taking part in work experience. There are visits to universities, including some of the very top universities in the UK.
Learners have the opportunity to visit Dudley College of Technology, the Academy's sponsor, and take part in "Taster Activities" in the College's industry-standard facilities. This allows them to explore many and varied career options and understand the nature of A level and vocational qualifications. Central Sixth at Dudley College offers our learners the opportunity to experience its wide range of exciting A Level subjects, with a large proportion of our learners choosing to study in its modern and well-equipped building.
The following booklet provides help and guidance to assist you in exploring your career choices.
Download Dudley Academies Trust CareerFit Booklet
Things to consider:
Do you know what you want to do when you leave school?
Do you need information how to reach your goal?
Do you need help to figure out what your career goal is?
Dudley Academies Trust are here to help you Dream Big!
Labour Market Information
Labour market information can be everything from overwhelming and confusing in-depth statistics to hearing about a potential employer starting up near where you live. Learning how to use it can help young people to make informed decisions about their future study and career choices.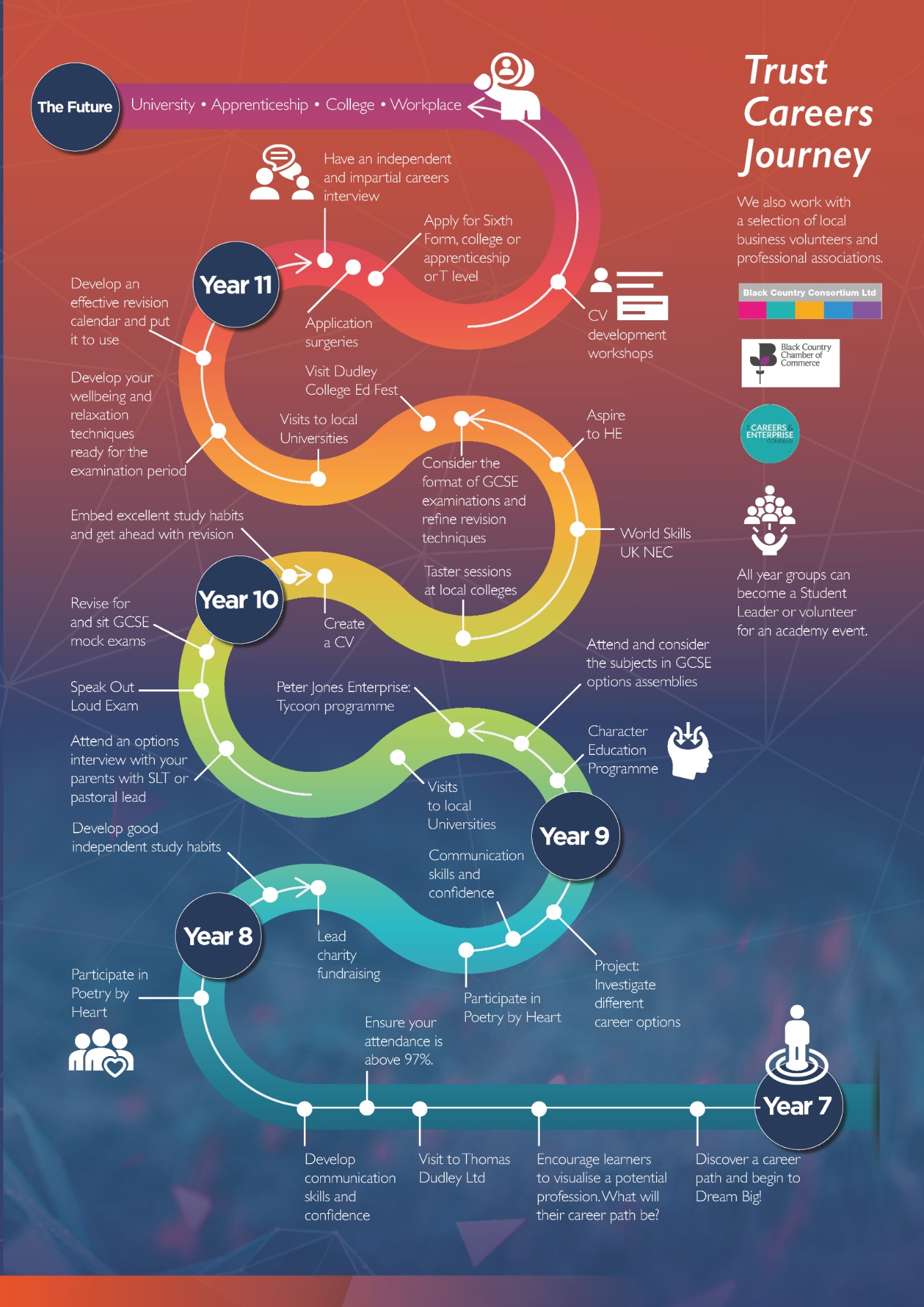 Labour market information tells you about what is happening in the job market at national, regional and local levels and includes information about jobs and salaries, what skills employers are looking for in different industrial sectors, conditions, communities and future trends.
Labour Market Profile – Nomis – Official Labour Market Statistics
Black Country Skills Factory – Local Labour Market Information
National Careers Service Job-profiles
The National Careers Service Job Profiles contain information about the types of jobs available in different areas, which industries are growing, which need staff to replace those leaving and the skills which these employers will be looking for. The National Careers Service Job Profiles contain information on the skills and qualifications required for over 750 jobs. You can also find out about the work involved, salaries you and career prospects. Click here to view.
Useful Links
Careers and Higher Education Information, Advice and Guidance online Resources All useful links
Dudley Connexions: http://www.connexionsdudley.org/
Apprenticeships: www.apprenticeships.gov.uk
A-Z of Apprenticeships: https://www.gov.uk/government/publications/a-guide-to-apprenticeships
How2become : https://www.how2become.com
Alumni / Careers & Business Mentors
Beacon Hill Academy needs your help: do you run a local Business, are you a past students or have you an interesting or different Career?
As part of our wider careers programme we are always looking for professionals/past students to work with us. Are you able to act as a mock interviewer? An inspirational Mentor? Can you offer careers talks? If you would like to be involved in the rich pool of local talent we are assembling, please contact us.
The Trust Careers Leader is Zoe Turton (zoe.turton@dudleycol.ac.uk)