Cerys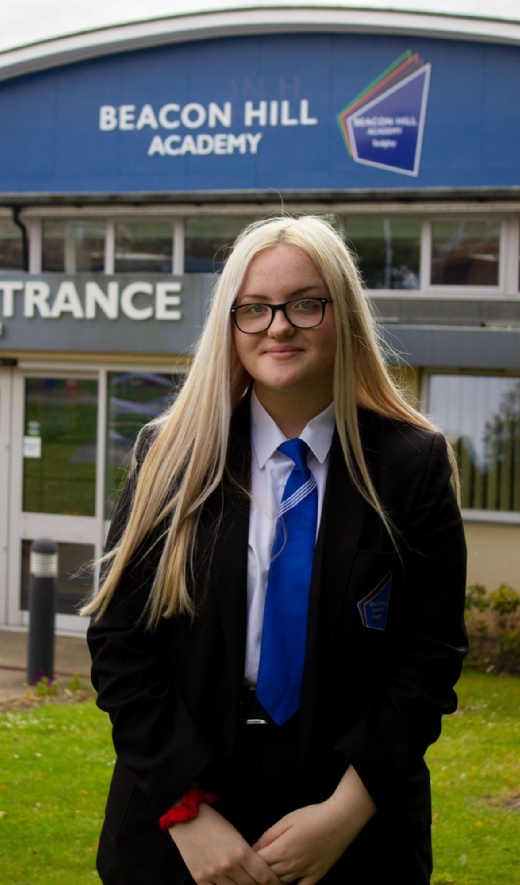 My name is Cerys and I am one of the Deputy Head Girls at the Beacon Hill Academy. I've always had a passion for music and I started to play the piano 6 years ago. Music is a big part of my life inside and outside of school as I am in the school band (where we performed at the mayfly festival, presentation evening and the summer fayre) and GCSE music is one of my options.
I also really enjoy French as it's interesting to study another language and learn about different cultures. I have taken part in many activities at school such as two ski trips to Italy, many after school clubs and I am now achieving the Duke of Edinburgh bronze award in my final year!
After I leave school, I would like to do A levels; music, french and psychology being my choices, possibly then leading to a career in law or something in the field of psychology.