Nia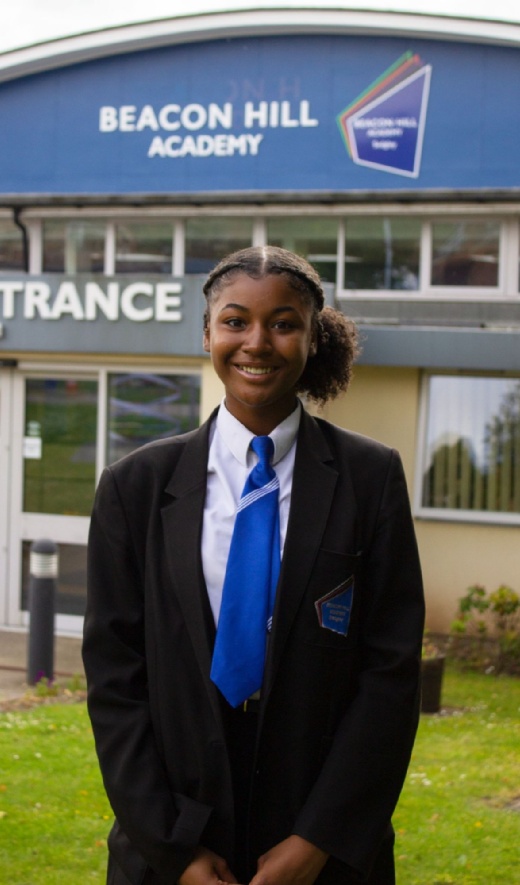 My name is Nia and I am one of the Deputy Head Girls at Beacon Hill Academy. At school, the subjects that I enjoy the most are Triple Science and GCSE Music; however, in my academic journey so far I have worked hard to improve in all my subjects. I'm passionate about music and I've been playing the violin for 8 years and I am joining the Dudley Concert String Ensemble from this September.
Another role that I have in school is being a 'Reading Buddy' for some of our learners in the younger year groups, helping them to improve their reading skills and become more confident in reading. I have also done something similar helping primary school children who visited the Academy in their maths.
Recently, I have also attended a leadership day at Dudley college for DAT schools to help provide information from the viewpoint of a learner and portray some of the thoughts of my peers. I am also currently undertaking my bronze Duke Of Edinburgh award which involves me learning a new skill, volunteering, performing a physical activity and orienteering.
After school, I would like to study A-levels and progress on to university to become a physiotherapist or a similar job in the medical field.