Thomas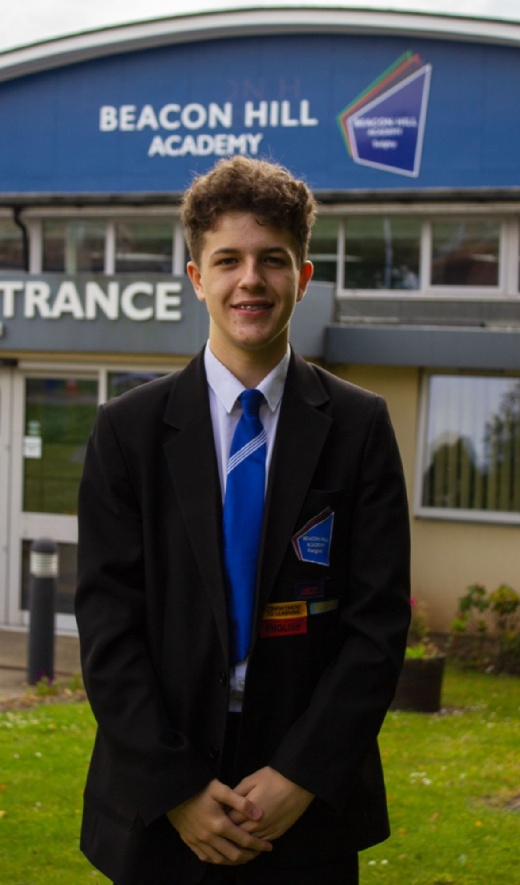 My name is Thomas and I am Head Boy at Beacon Hill Academy. Throughout my time at the school, I have been a very dedicated, hardworking student and I have really enjoyed all of my subjects, in particular maths and science.
I have committed myself to many opportunities within school such as the German Exchange Programme in year 8, the UK Maths Challenge later on, in which I achieved a gold certificate, as well as various other after school clubs.
Outside of school, I go swimming on a regular basis and love to travel to new places to explore new cultures. After leaving school my aims are to pursue a career involving the subjects that I like; possibly something like doctoring, dentistry, or perhaps working with the stock markets. I aim to study A-Levels at college, progressing onto University to study for a degree to make this possible.
I am really looking forward to the year ahead and working within the school alongside the senior crew and Dudley Academies Trust to make our school an even better place to be!