Football Season Success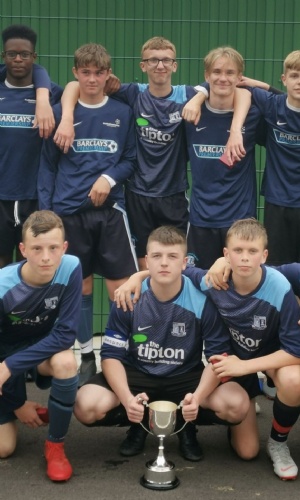 The football season has now come to a close following an excellent evening at Dudley College on Wednesday evening.
Our Year 8 and Year 10 boys were in Dudley and Brierley Hill Cup final action against Wordsley and Summerhill schools, respectively.
Both teams put in an unbelievable amount of effort and showed some real quality throughout the games!
Unfortunately, our Year 8 boys were defeated in a very competitive game, but the Year 10 boys were outstanding and triumphed 3-0! Goalscorers on the night were: Jessie (Year 8), Rio (2) and Adam (Year 10).