Welcome from the Principal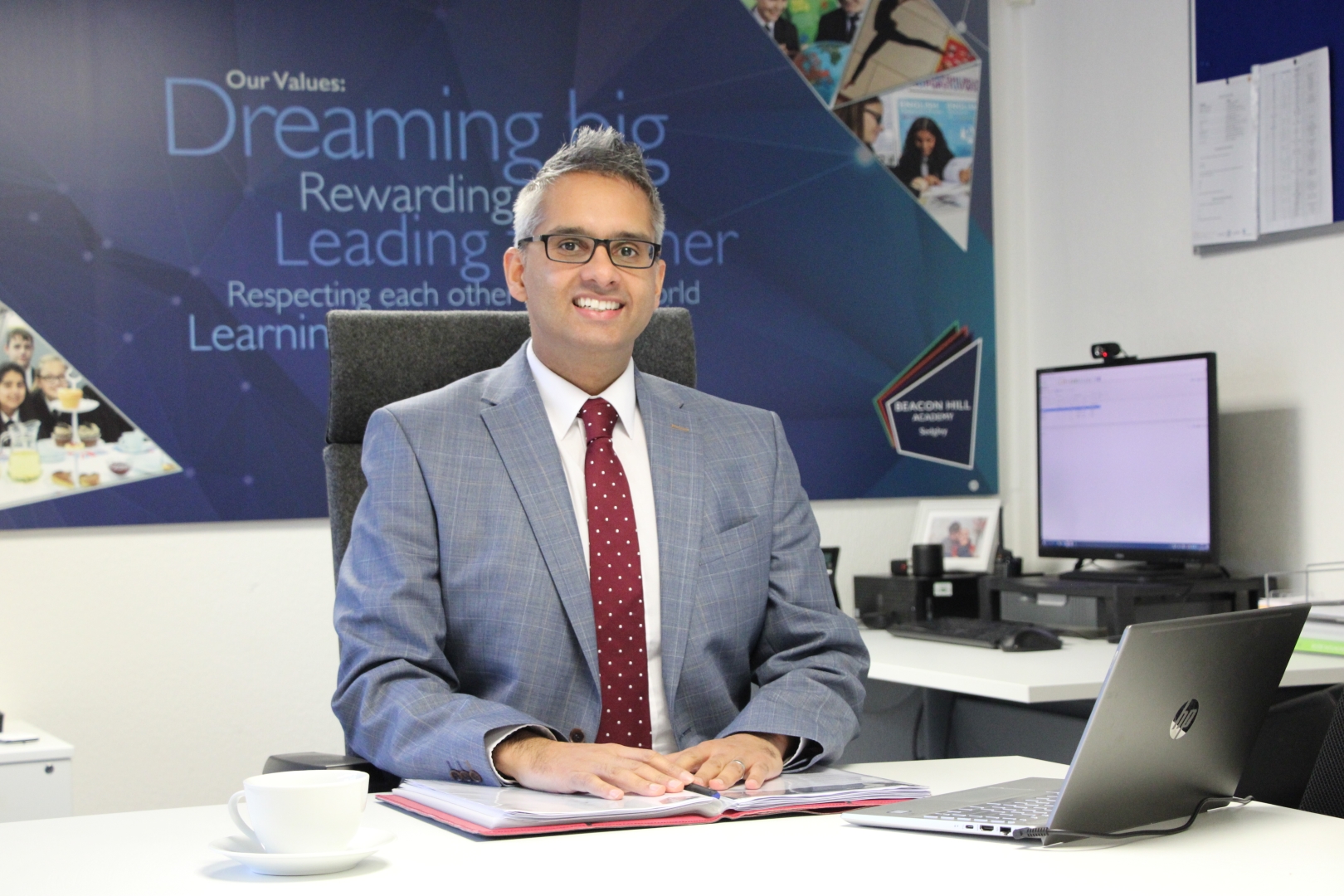 Having joined as a newly qualified teacher and worked here for 16 years, I know how special this academy is. Now, as the Principal of Beacon Hill Academy, it is clear to me that our academy is on an upward trajectory.
Our academy recently achieved the national average for the progress made by learners and is above the average for Dudley. In fact, since 2019 when we joined Dudley Academies Trust, Beacon Hill is the fourth most improved secondary school in the Borough for Progress. We have the skills, experience and dynamism in the team at Beacon Hill to ensure that the academy continues to go from strength to strength.
We want learners to enjoy their time here, to feel safe, to feel supported and to make excellent progress as a result. Both my staff and I passionately believe that every young person matters. Every learner has a wide array of talents, which we will identify, nurture and promote. As a large school, we have a strength and depth of teaching staff and extensive learner support services. We also have an emphasis on rewarding effort and achievement, with weekly and termly celebrations of our learners' accomplishments.
Over the past four years, we have invested a significant sum of money into brand new computers and networking. Recently, we received the exciting news that we have been awarded funding to rebuild the academy with new buildings and new facilities, and we expect that project to commence in the near future.
The large number of GCSE subjects that we offer means that every learner will find something that genuinely interests them. Learners are also able to participate in many additional activities including engineering, art, science, dance, the Duke of Edinburgh scheme and a variety of sports. The Academy offers a rounded education that will open young people's eyes to the opportunities available in the wider world if they study hard and give themselves something to aim for.
You are very welcome to come and see the academy in full flow and I look forward to meeting you.