Our Curriculum
Our mission is to develop an inspirational school which instils ambition and desire in young learners, opens their minds, widens their horizons and equips them to succeed in a challenging world.
Our curriculum is broad, balanced and relevant to the needs of all our learners. It offers a range of personalised progression pathways and enables our learners to make rapid progress in both core and foundation subjects, while giving the opportunity to experience a wealth of other enrichment and extra-curricular opportunities.
To ensure that our learners achieve their highest grades possible, allowing them to 'Dream Big', we use a selection of industry leading tools such as GCSE Pod, Hegarty Maths and PowerBI, as well as providing extra sessions and support where appropriate.
PowerBI


PowerBI (Business Intelligence) is a Microsoft software which we use to analyse learner data, enabling us to make more informed decisions with relation to subject setting and intervention sessions. By using this software, we are able to have a greater insight into where our learners, collectively and individually, are struggling and excelling in order to be able to focus on those areas which need slightly more work in order to allow our learners to reach their full potential.
Years 7-9
In Years 7 and 8, learners benefit from an engaging curriculum that is competency-based. It's deliberately not too big a change from primary school teaching so that learners can use methods that they already understand to start tackling new subjects. There is a particular emphasis on literacy, numeracy and digital literacy – the foundations for highly effective learning in future years.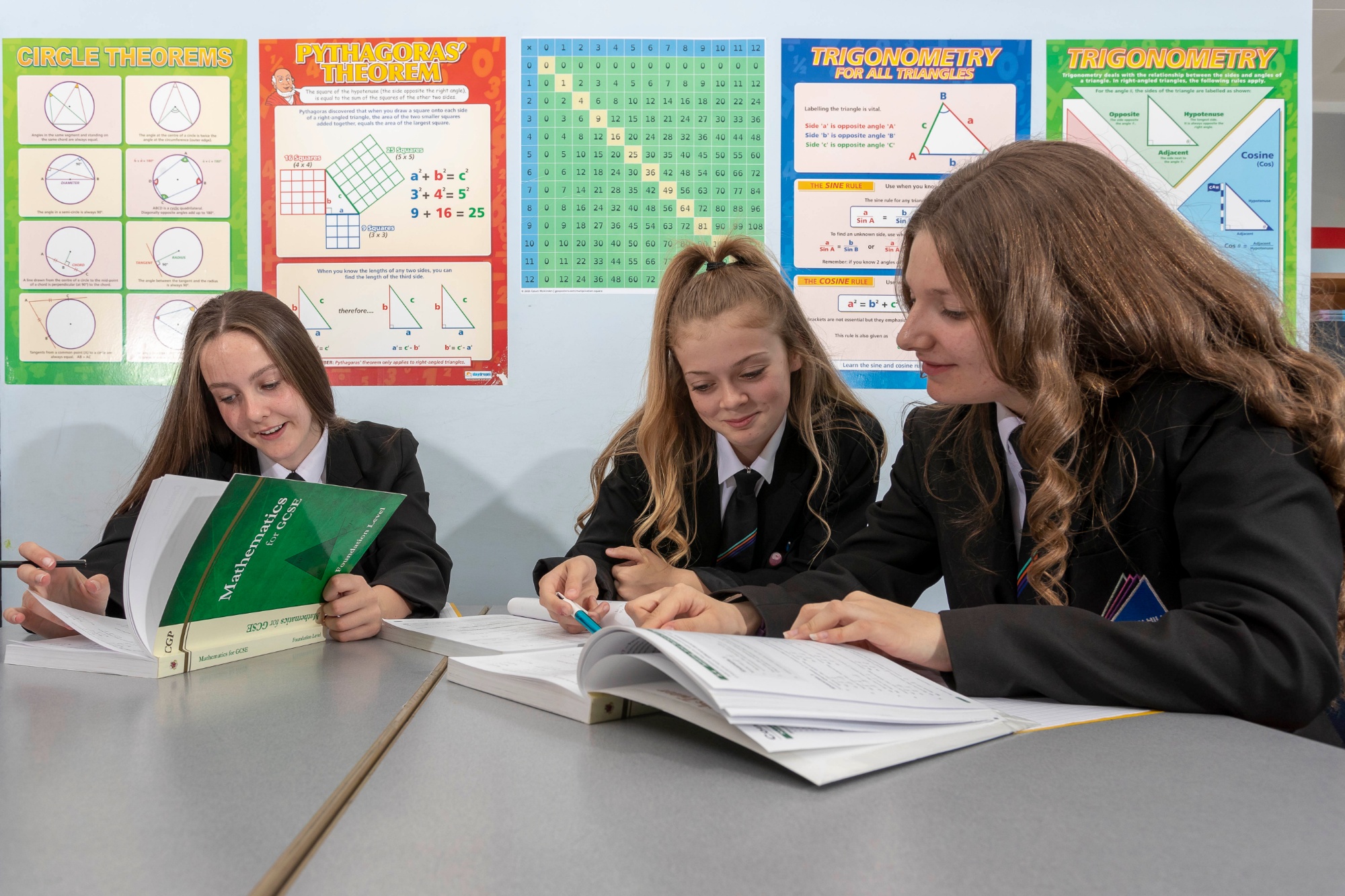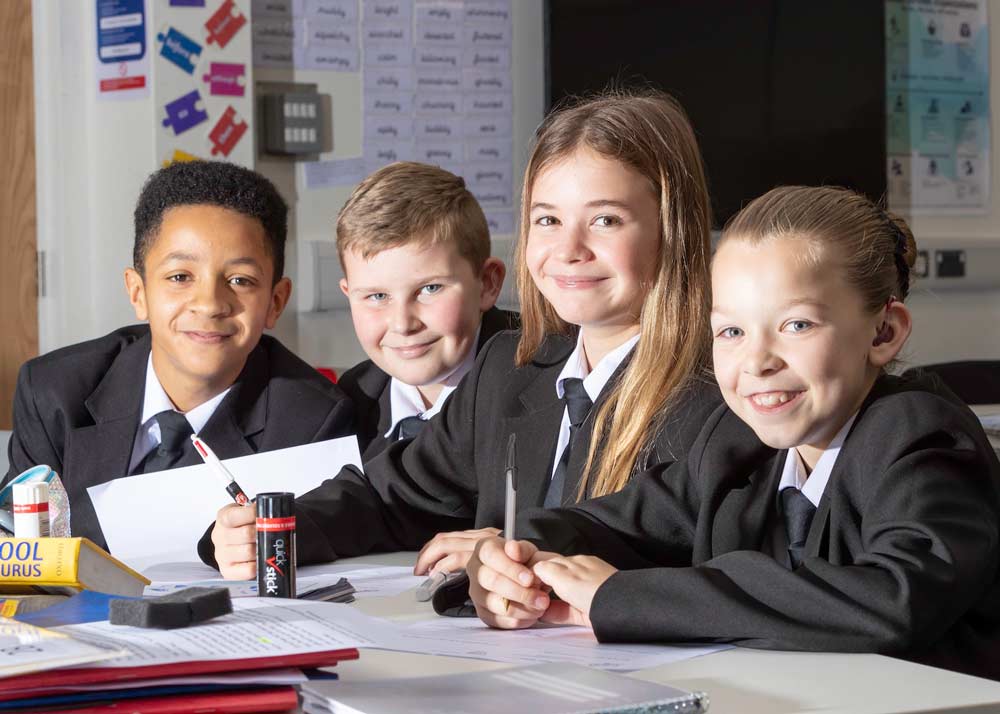 We place a lot of emphasis on Collaborative Learning. Learners will usually be seated in groups rather than rows, and ideas, thoughts and opinions will be discussed in a structured way followed across all lessons. This ensures that learning is active and thought-provoking. It also ensures that all learners are engaged in the learning process and not just a few who might be asked questions by the teacher.
The impact of collaborative approaches on learning is consistently positive. Learners sit in mixed-ability groups of four and work together to solve problems and work out answers. Effective Collaborative Learning requires much more than just sitting pupils together and asking them to work in a group; the lesson is carefully structured by the teacher, with well-designed tasks that lead to the greatest learning gains.
Approaches which promote talk and interaction between learners are particularly important. Learners gain hugely from the other children who work with them, as well as from the teacher, who is constantly involved.
Collaborative Learning is just one of the factors that contribute to our emphasis on communication skills. In the classrooms, the learners have to constantly communicate with each other and the teacher; we ensure that there are many other communication challenges to develop their abilities, from poetry recitals to student leadership and mentoring roles at every level of the academy.
One of the many advantages of a broad and balanced curriculum for Years 7, 8 and 9 is that our learners benefit from an extra year before selecting the option subjects that they will study at GCSE. Learners are also supported with first-class careers advice and guidance in order to help them make their option choices.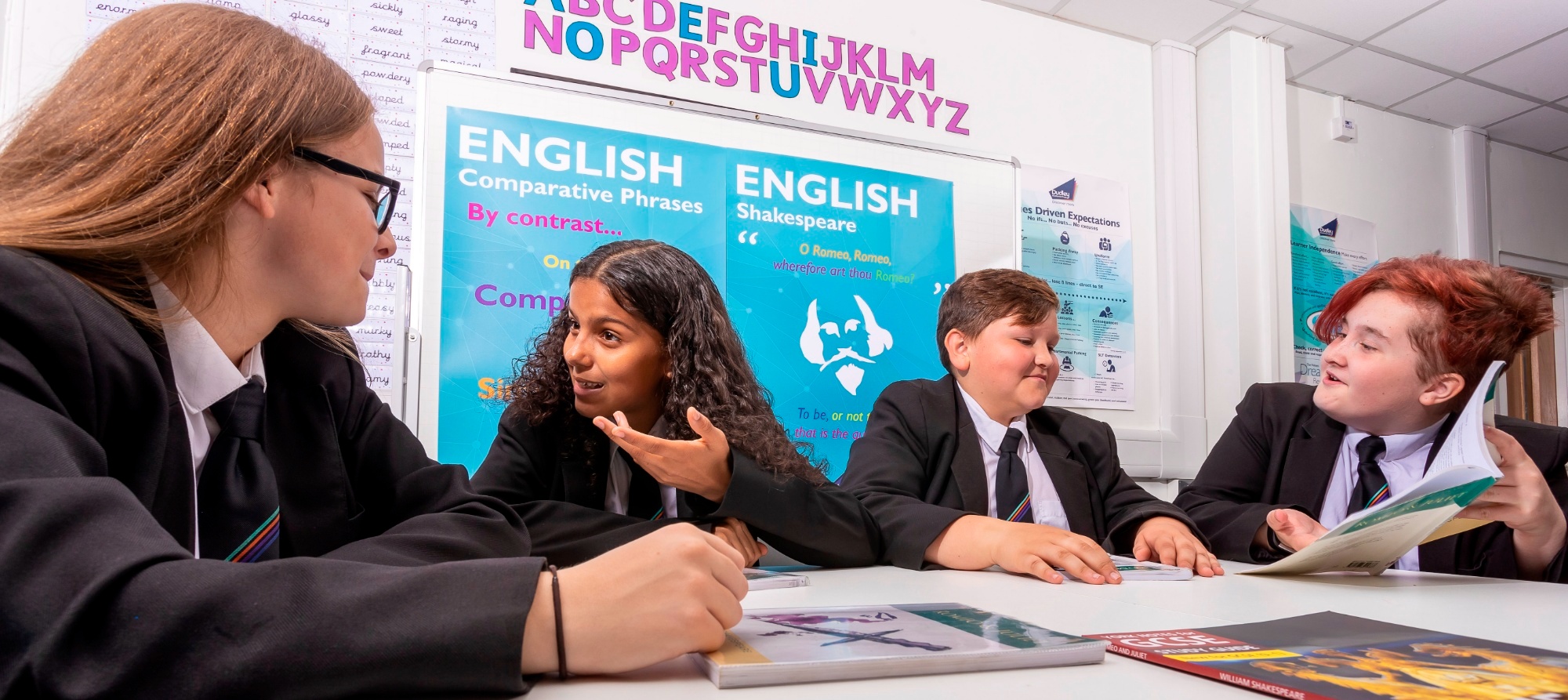 Year 9 is a vitally important pivotal year in which the Character Education Programme is introduced. This programme has been designed to develop learners' communication skills and thus prepare them for studying at GCSE level and their future careers.
Years 10 and 11
Learners follow a two-year GCSE programme. They choose their option subjects in the spring term of Year 9 and this process enables learners to decide what subjects they want to follow at GCSE level, which begins at the start of Year 10.
Prior to learners making their option subject choices, they are given key information about all the subjects available to them through a series of assemblies with subject specialists. Parents are also invited in to an Information Evening where key information about the pathways process is given by a member of the academy's Senior Leadership Team.
Some learners will require additional guidance to help them make appropriate choices. We will ensure that one to one meetings are available if requested for Parents/Carers and learners.
Extra Sessions in Year 11
During any learner's time at Secondary School, Year 11 is undoubtedly the most difficult and most stressful year, as it is when they must put everything they have learned so far into practice in their GCSE Exams.
We run lots of revision sessions throughout the year which are delivered by our dedicated subject specialist teachers. These sessions are part of the Dudley Academies Trust 'Upgrade Mission' and include extra lessons 3 days a week (Period 6 & 7), as well as optional revision sessions on weekends and during the school holidays.
We are proud of our curriculum offer which, when combined with high-quality teaching and learning, enables all of our learners to flourish.
For more information about any part of the curriculum, please contact helpline@beaconhillacademy.org.uk