Values Driven Expectations
At Dudley Academies Trust, we know that education is not just about providing great teaching, interesting lessons, pioneering IT and lots of support for the children in our care. We are guided by a set of values which drive what we do and how we do it. We expect our students to be driven and guided by these values as well.
We aim to work in partnership with parents and carers to ensure good behaviour in our academies at all times, so that all of our learners can achieve their best in class and come to school with confidence and enthusiasm. It is important that you understand what we expect from your child so that you can help them to live up to these expectations.
On the other hand, we love to reward achievement, we love to reward effort and attendance, we love to reward kindness and we love to reward those who work with us to make our academies better places for everyone. Nothing gives me as much pride as presenting learners with prizes and certificates. Learners can be rewarded on-the-spot, at weekly and half-termly events and at bigger Trust ceremonies. Prizes have included family trips to the zoo, student outings, Amazon Echoes, meals, privileges and a whole range of other rewards.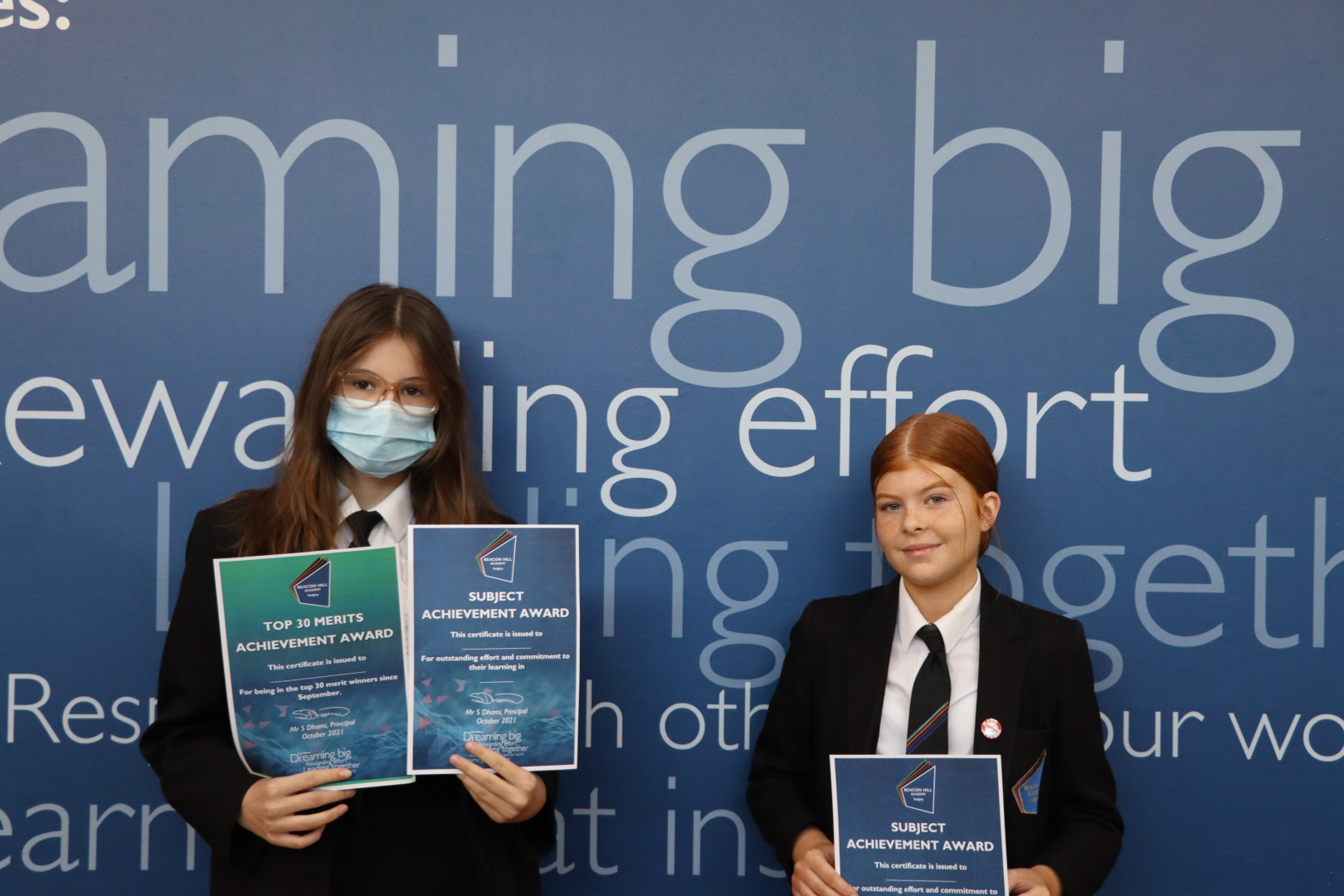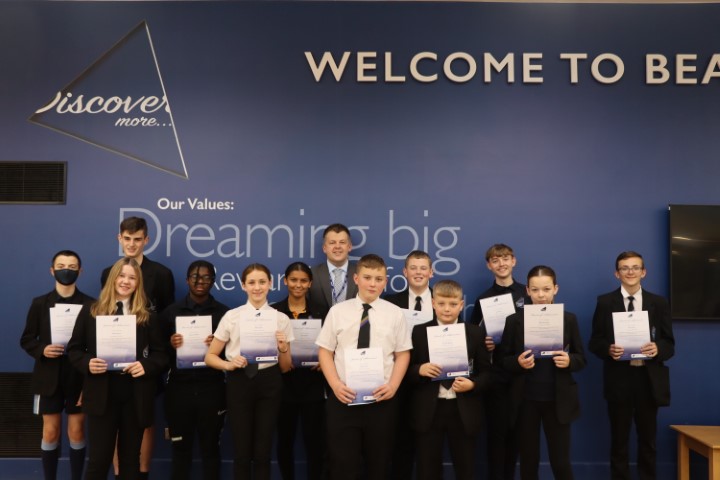 Celebrating Success
We will always reward learners when they are doing well, and some of the rewards that they can earn are significant.
The Values Driven Expectations system at Dudley Academies Trust is rewards led. The planner is absolutely central to the system and during every lesson each learner is expected to have their planner open on their desk at the correct page for that week.
Teachers will seek to reward learners for excellent effort, engagement and commitment to learning. Teachers will stamp merits directly into the learner's planner in recognition of these positive learning behaviours.
All adults in school will actively seek opportunities to praise. Learners will be rewarded through written or verbal praise, phone calls home, merit stamps and commendations.
Merit Stamps will be awarded for:
Excellent/Good effort in class
Excellent/Good effort in home learning
Positive behaviour
100% attendance
100% punctuality
Contributions to school life, such as sport, music or charity
Supporting other learners and staff
Commendations (5 merits) will be awarded for:
Excellent effort over a sustained period of time (4 weeks)
Doing something that gives their teacher the 'WOW' factor!