Building for the future at Beacon Hill Academy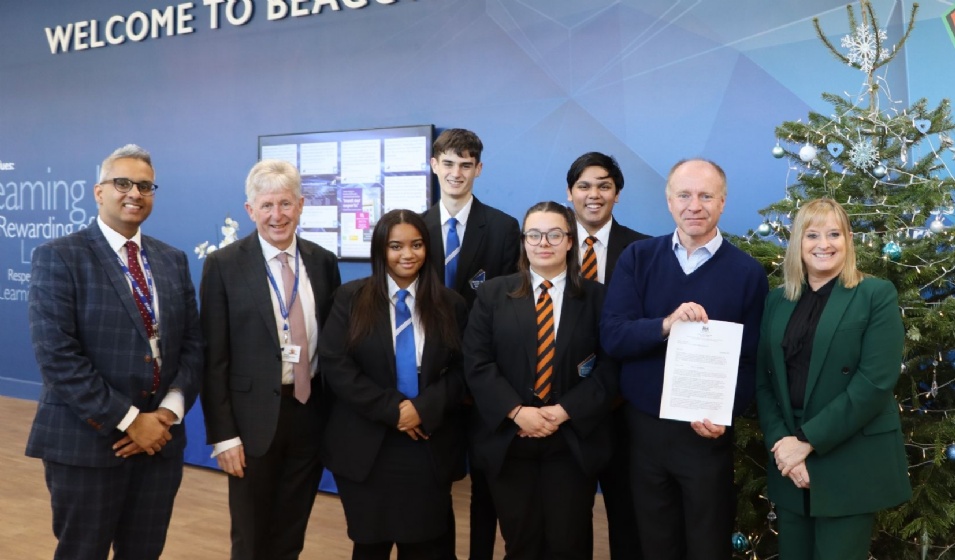 Beacon Hill Academy has been named as one of the provisionally prioritised schools for the government's School Rebuild Programme as announced today, on Friday 16th December 2022. The programme addresses the condition of school buildings across England. This is an exciting opportunity for Beacon Hill Academy and its community. The academy hopes to be in the first phase of the rebuild programme. These projects will enter delivery at a rate of approximately 50 projects per year, for the next five years.
Principal of Beacon Hill Academy, Sukhjot Dhami said:
"We are absolutely delighted to receive this news today. The opportunity this presents will further enhance the transformational power of our Trust. We very much hope that our academy is in the first 50 schools so that building can commence in 2023."
Chief Executive of Dudley Academies Trust, Jo Higgins commented:
"In order to mitigate the challenges presented by the current state of the building, the Trust has committed a significant investment to support this academy. This means that we ensure that the current building inspires our young people and provides the required conditions to support our mission to deliver the very best education. The news today enables us to look to the future and shape some incredibly exciting plans for the next phase of our curriculum development."
Chair of the Board of Trustees, Lowell Williams noted:
"We are developing a dynamic, innovative curriculum that is closely linked to the employment opportunities in our region. A new state-of-the-art building will enhance our current provision and enable us to provide even more exciting learning opportunities."
Local MP, Marco Longhi visited Beacon Hill Academy on Friday 16th December 2022 in order to congratulate the Principal and Chief Executive on this fantastic development. Marco stated:
"This is superb news and parents should be delighted too for their children. I have been working with these schools, lobbying ministers and civil servants to ensure Beacon Hill Academy is included in the School Rebuilding Programme – so I'm delighted by this news. Levelling up is about making sure that talent locally is enabled by opportunities locally as well, and the rebuild of the school is critical to achieve this. There is an urgency because of the school condition, and I shall continue lobbying to make sure the rebuild is included amongst the first of the 239 nationally that the government is delivering."