National Careers Service Champions: Virtual Jobs Fair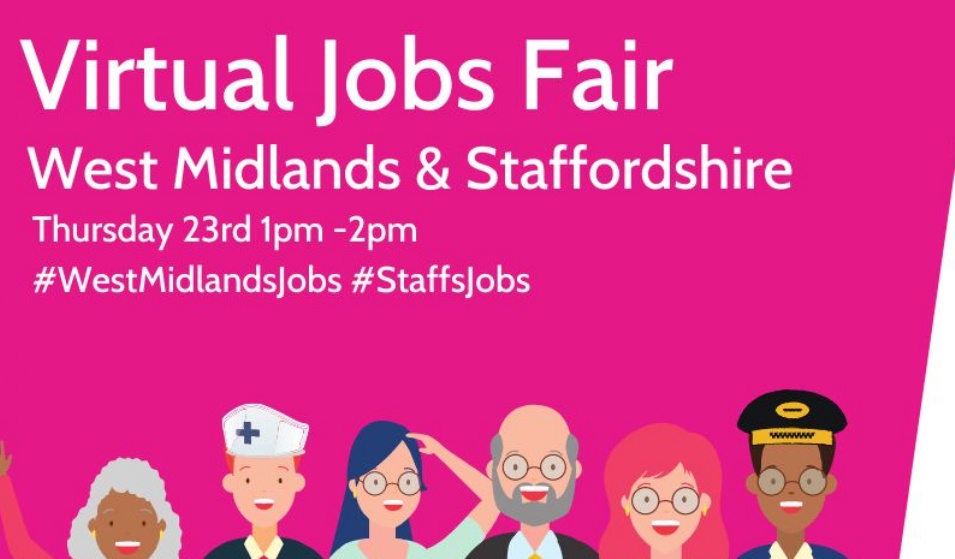 The aim of the Virtual Jobs Fair is to provide a free, easy and safe way for citizens to access live job vacancies across England during a period of economic uncertainty.
At the same time, we want to ensure everyone can access free and impartial advice and guidance. We are aiming to bring together citizens, local careers and employment support teams and employers to enhance the customer experience of the Virtual Jobs Fair and bring to life the opportunities on offer.
The event will be visiting 9 regions of England across the week in 1 hour time slots on Facebook and Twitter.
KEY INFORMATION
TWITTER
Twitter handle: @NationalCareers
Event hashtags: #JobsHour #VirtualJobsFair
FACEBOOK
Facebook handle: @NationalCareersService
Links to events
Main event: www.facebook.com/events/307676313702284
South West & Oxfordshire: www.facebook.com/events/286897279320239
East Midlands & Northamptonshire: www.facebook.com/events/728573241044476
South East: www.facebook.com/events/696471697859613
East of England & Buckinghamshire: www.facebook.com/events/226631308326194
North West: www.facebook.com/events/4060718867303998
Yorkshire & Humber: www.facebook.com/events/346670156324363
West Midlands & Staffordshire: www.facebook.com/events/2705832056331665
London: www.facebook.com/events/3138384849583114
North East & Cumbria: www.facebook.com/events/658069088387419