#Rewards - Teams Takeaway, Hegarty & Bedrock!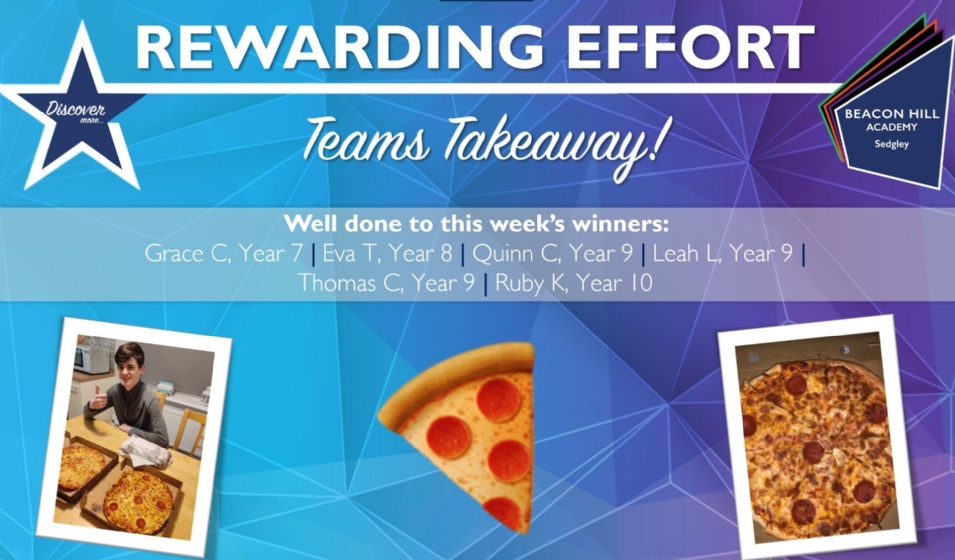 It's that time of the week again where we share some #RewardingEffort posts!
Well done to all learners for their continued hard work on their learning.
A special congratulations to all of our winners, especially those who won our Teams Takeaway! 🍕
Keep it up everyone!