Teams Rewards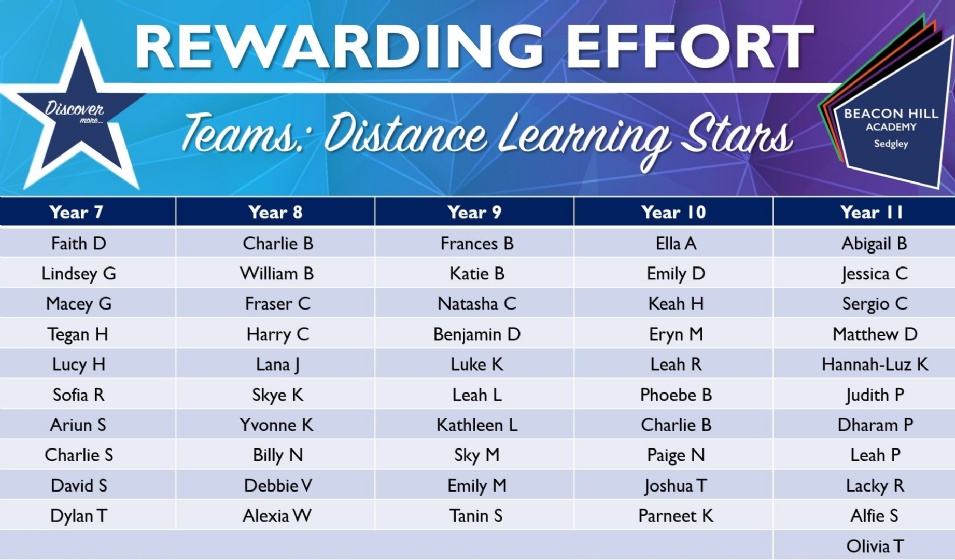 Well done to the top 10 learners for engagement on Teams last week.
A special well done to Year 11 - there were so many learners engaging that we have 11 on the board!
There were also lots of learners enjoying our Teams Takeaway - this could be you on Friday!