Wearing Green for Mental Health
The third Monday of January is also known as Blue Monday; it is said to be the most depressing day of the year.
Beacon Hill Academy are working with Dudley Mind & Dudley MBC's 'Turning Dudley Green for Blue Monday' on 20th January 2020.
To support this cause, the staff at Beacon Hill Academy were invited to wear green yesterday, along with making a donation, in which the proceeds will go to the nominated charity; one of these being Dudley Mind.
We have also been promoting this event over the last few days, and mental health in general, to raise awareness of this issue. Learners have also been encouraged to ask our staff "Why are you wearing green?" to help get the conversation started. After all, a conversation can be all it takes to brighten someone's day.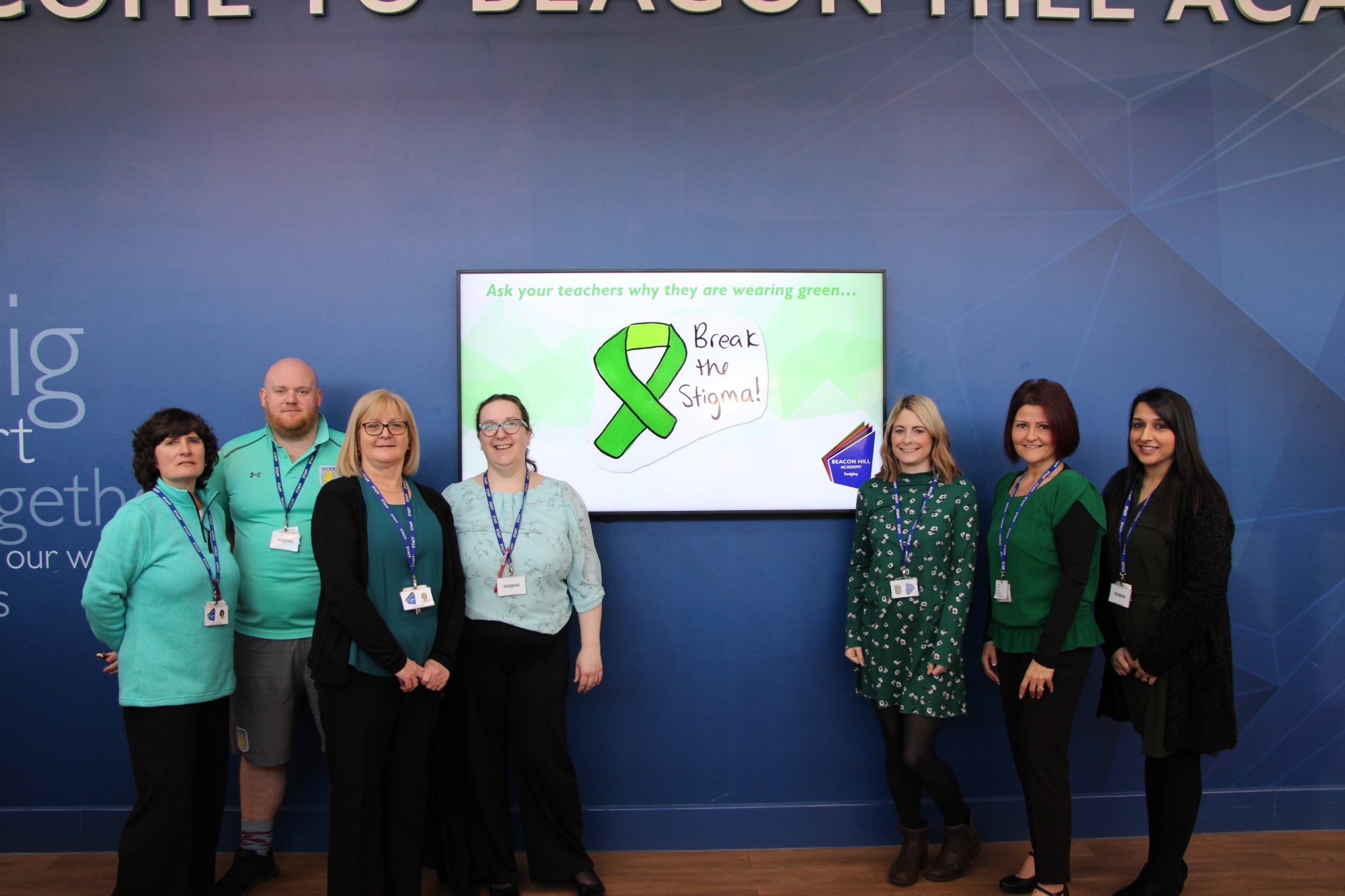 More information about the cause from Dudley Mind:
Why Green? You may have seen Green ribbons such as the one below before as a symbol of mental health awareness. Taking this a step further, we want to make not just the green ribbon a symbol of mental health awareness but also the colour itself. So, wherever you see green, you will also know that it is in support of mental health awareness.
Turning Dudley Green on Blue Monday is all about raising awareness of mental health and lessening the stigma surrounding it. Our hopes are to encourage as many people as possible to participate and raise as much awareness of mental health as possible.