Year 11 Hoodies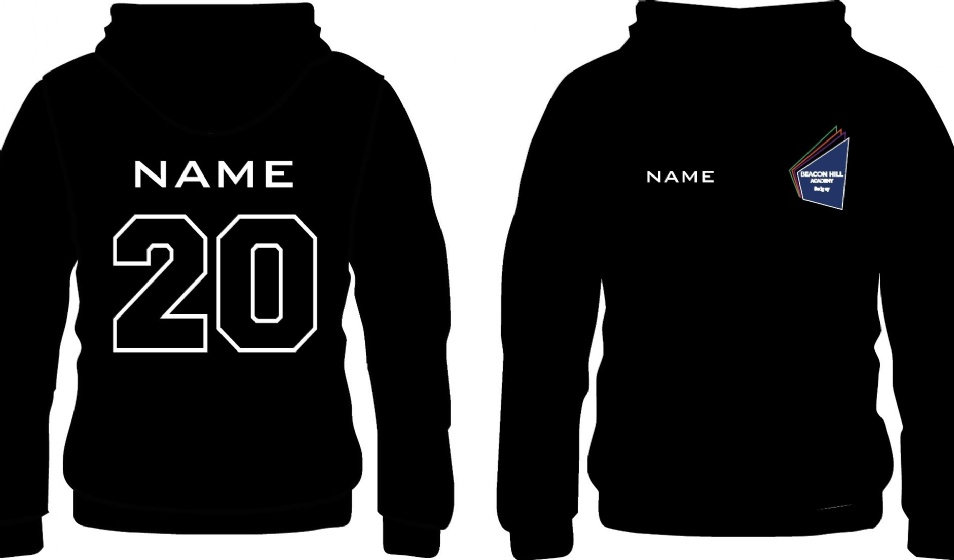 Despite the current situation, we are pleased to confirm that we have been working with our supplier to ensure that our Year 11 learners will still have the opportunity to purchase their leaver's hoodies this year. While this is later than usual, we still wanted our Year 11s to be able to purchase this wonderful keepsake, should they wish to. Our supplier has confirmed that, depending on order numbers, the price of the hoodie will be between £18-20 and this includes an all-black hoodie with '20' on the back, made up of all Year 11 full names*, a personalised nickname on the front right and the school logo on the front left.
In order for our supplier to make an informed decision as to final prices, production timeframes etc., we need you to fill in the below Microsoft Form confirming if you would like to purchase a hoodie, if you won't be purchasing a hoodie but would still like your full name to appear on the reverse and some more options. This also allows us to collect your nickname for the front of the hoodie which will be passed onto the supplier.
Submissions for this form will close at 3pm on Friday 3rd July 2020. Once the supplier has confirmed that the number of interested learners is enough for them to be able to produce the hoodies, they will become available for purchase on the TeamSports website - payments will go directly to TeamSports, not the school, to speed up the production process. Once the page is live on the TeamSports website, we will contact you via the email address you provide in this Microsoft Form with a link to the product page. We will also post this link on our social media pages.
*The 20 on the reverse of the hoodie will only be made up of the full names of learners who have filled in this form and ticked the option stating they are happy to have their full name on the back of the form. Learners must seek parental permission before ticking this option due to GDPR. Full names and nicknames will be sent to TeamSports as outlined in the Microsoft Form.