Year 11 Masterclasses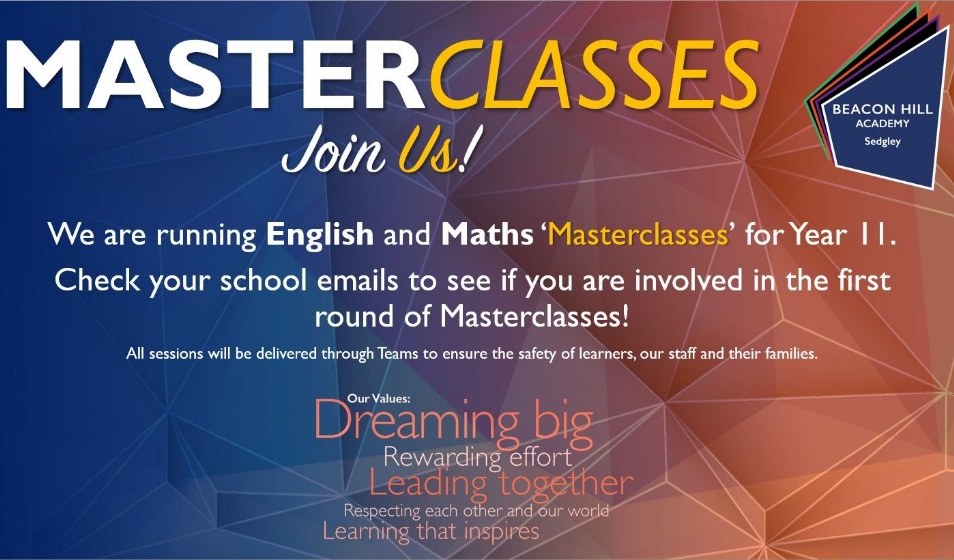 To support our Year 11 learners, we are running a number of 'Masterclasses' in Maths and English. These sessions will be run by subject specialists to help our learners develop their skills following their mock exams.
To find out if you're involved in this round, check your school emails!